LAPD Launches Investigation Into Hollywood Pedophile Ring After Corey Feldman Files Formal Report
[Zurich Times – November 8, 2017] 
Corey Feldman is finally making progress in his decades long effort to expose the Hollywood Pedophiles that have been running rampant and running from the law from far too long.
If you can believe it or not, but the 1993 reports that Corey Feldman first referenced about when he gave the names of the Hollywood Elites to the LAPD that were abusing him and fellow actor Corey Haim were never investigated!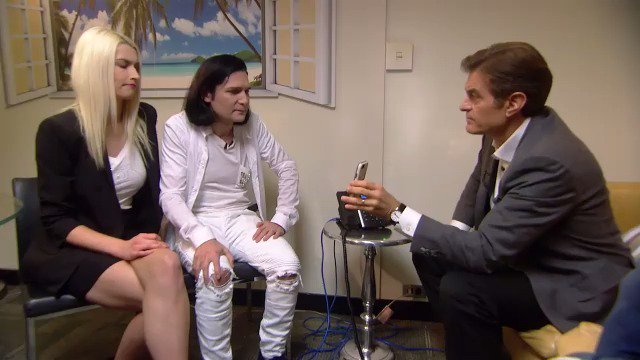 Yes it was sitting either in a filing cabinet all this time or it was thrown into the rubbish bin as soon as Corey left the office. This type of Collusion is something we are seeing throughout these scandals. It is repeated over and over again.
Example #1 – Harvey Weinstein New York PD
Harvey Weinstein the other Hollywood Rapist and Abuser is now finally about to be arrested after literally again decades on running rampant raping and groping anything in sight. The case against him in New York was never brought to trial because of suspicious intervention by the Attorney General Cyrus Vance Jr. as in another Police Department sponsored Coverup of Incompetence and Neglience.
[ZeroHedge] At last count, there are more than 6 active investigations into Weinstein – including two purportedly being conducted by the NYPD. The NYPD had previously come close to arresting Weinstein on a misdemeanor sex assault charge after they caught him on tape admitting that he groped a actress who became a cooperating witness. However, that investigation was quashed by Manhattan Attorney Cyrus Vance Jr. in a decision that's raised questions of impropriety since Vance later received a campaign donation from Weinstein's lawyer.
Example #2 – Harvey Weinstein using Mossad Agents to Harass Witnesses and Accusers
Instead of going after the fat pig Harvey Weinstein, the accuser in Rose McGowan is now being investigated for drug possession. Instead of investigating the Rapist they are more interested in the person that was Raped and making sure they do not speak further. Fear of Arrest and Intimidation were two tried and true techniques.
[The Independent] An arrest warrant has been obtained for actress Rose McGowan for possession of a controlled substance.

It stems from a police investigation of personal belongings left behind on a United flight arriving at Washington Dulles International Airport on 20 January.
And if Arrest does not work then you send the Mossad to do the Dirty Work. Because the Tribe Members always stick together and like pack animals they hunt and party together and also help to cover each others tracks.
"I took her to the Venice boardwalk and we had ice cream while we strolled," McGowan told Farrow, adding that Filip was "very kind."
Ronan Farrow writes in The New Yorker:
When I sent McGowan photos of the Black Cube agent, she recognized her instantly. "Oh my God," she wrote back. "Reuben Capital. Diana Filip. No fucking way."
The same female agent from Black Cube posed as a different woman with a possible allegation against Weinstein in an attempt to trick various journalists working on unflattering Weinstein reports into revealing information about other accusers, according to Farrow's report.
Black Cube, founded in 2010 by former Mossad agents, operates out of London, Paris and Tel Aviv. Their international advisory board was headed by Meir Dagan [deceased, 2012] – former head of Mossad.
Example #3 – Hundreds of Missing Aboriginal Women
In Canada literally hundreds of Aboriginal Women are missing and their cases remain unsolved.
The RCMP in Canada are a doing the same job as the LAPD and the Las Vegas PD and the New York PD;
Police-recorded incidents of Aboriginal female homicides and unresolved missing Aboriginal females in this review total 1,181 – 164 missing and 1,017 homicide victims.
There are 225 unsolved cases of either missing or murdered Aboriginal females: 105 missing for more than 30 days as of November 4, 2013, whose cause of disappearance was categorized at the time as "unknown" or "foul play suspected" and 120 unsolved homicides between 1980 and 2012.
The total indicates that Aboriginal women are over-represented among Canada's murdered and missing women.
And it was it was in sleepy BC that Pickton the Serial Killer of 49 Women who was feeding victims to Pigs roamed the region for years before he was caught.
How many Examples do we need to see the point and to be able to connect the dots?
The coverup extends from the Top Down.
As the Police Department who knows exactly what is going on is fully complicit in the coverup based on both absolute and total imcompetence on the one hand and willfull neglience on the other hand. Shameful behaviour from the LADP as well as the Las Vegas PD.
Are we noticing a pattern yet on how the Elites use the Law Enforcement Agencies to escape Justice?
Corey Feldman Full Interview on Dr. Oz Show
---
The Full Story from [ZeroHedge]
Earlier this week, following a series of interviews with Matt Lauer, Megyn Kelly and Dr. Oz, Corey Feldman announced via twitter that he had filed a formal complaint with the Los Angeles Police Department regarding a pedophilia ring that he says has persisted in Hollywood since he burst onto the scene as America's favorite child actor in the 80's.
IMPORTANT CAMPAIGN UPD8: I JUST COMPLETED A FORMAL SIT DOWN INTERVIEW W @LAPDHQ SPECIAL DIVISION, & GAVE THEM ALL THE INFO I KNOW! THIS WAS
OFFICIALLY THE 1ST FORMAL REPORT EVER TAKEN ON ANY OF MY CASES, AS SBPD NEVER FOLLOWED UP BACK IN 1993, & HAS NO RECORD OF MY COMPLAINTS.
THE LAPD WILL BEGIN AN OFFICIAL INVESTIGATION NOW! THINGS R HEATING UP, IM PRAYING 4 SAFETY! PLEASE HELP: https://www.indiegogo.com/projects/corey-feldman-s-truth-campaign#/ …

Please help us uncover the TRUTH through Coreys story in a film of his life.
Of course, Feldman's credibility on the topic was questioned last week after he told Matt Lauer that he would only name names if he could raise $10 million to make a full-length motion picture about his abuse…which led many, including Lauer, to question whether Feldman's story was real or just a self-enrichment scheme.
Alas, we now seem to have some level of confirmation that Feldman has a real story to tell as the Los Angeles police department has confirmed to the Hollywood Reporter that he did, in fact, file a full report which has been referred to the department's "Robbery/Homicide Division" for investigation.
Los Angeles police have opened an investigation into the claims from Corey Feldman that a pedophile ring has been victimizing young actors for years in Hollywood, LAPD detective Ross Nemeroff confirmed to The Hollywood Reporter.

"When a report is filed on something as severe as this, an investigation is opened by the robbery/homicide division (which also handles sex crimes)," Nemeroff told THR.
Of course, as we pointed out last week, Feldman did identify one of his six alleged attackers, during an appearance on the Dr. Oz show, as his former assistant John Grissom.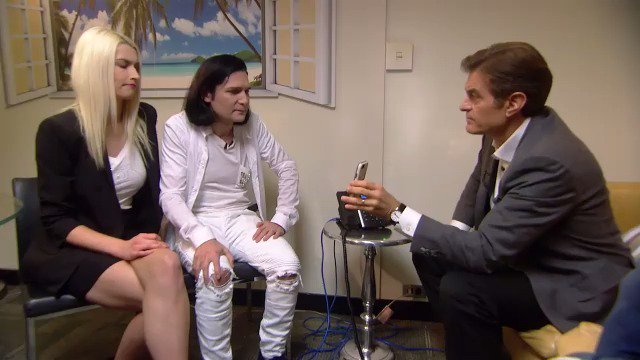 For the first time ever, @Corey_Feldman is exposing his alleged abusers. Join us tomorrow.
Feldman has been a fixture on the daytime talk show circuit since first revealing in mid-2006 that he and his friend Corey Haim were the victims of a Hollywood pedophilia ring. Feldman said he wanted to name Grissom in his 2013 memoir Coreyography, but his lawyers warned him not to.
Feldman has said the men repeatedly molested him, while Haim was repeatedly raped – a trauma that Feldman said contributed to Haim's death by drug overdose.
Of course, Feldman's claims are receiving new attention amid the deluge of accusations of sexual assault and abuse that have been levied against many powerful figures in the entertainment and media industries. Actor Kevin Spacey saw Netflix cancel his series "House of Cards" after actor Anthony Rapp said Spacey molested him in the 1980s.
Combined with the Weinstein accusations and a whole host of new allegations of treacherous behavior that spring up daily, Hollywood seems to be growing very close to its inevitable end game: complete self-destruction.